Norwegian Fjords from Southampton – P&O Britannia – 24 May 2024
Norway and the Fjords
The essence of Norway's appeal is remarkably simple: this is one of the most beautiful countries on Earth.
Fjords and mountains. The midnight sun and the Northern Lights. To many, Norway is defined by its natural wonders. If you come here, you'll understand why. Dramatic and diverse, Norway's nature ranges from serene forest-covered hills in the southeast and spectacular fjords and glaciers in the west to Arctic wilderness in the north.
Looking at the map, you'll find Norway on the northern outskirts of Europe – with almost half the country above the Arctic Circle. Known for its fascinating history and many cultural sites, recent years have also seen an increasing interest in sophisticated cities and unique architecture.
What's included
Cruise highlights:
Family Friendly – No Tips Required – Free Onboard Spend – Free Parking
Promotions:
Book Select Price and Choose from Free Onboard Spend, Port Parking or UK Coach Transfers + EXTRA Spend available on applicable Select Price Holidays. Low Deposit
Holiday Features:
Britannia – P&O Cruise's Most Sophisticated Superliner
13 Different Places to Eat

13 Different Bars

3 Tier & Starburst Atrium

Extensive Children's Facilities; Night Nursery

Stunning Library

Extensive Shopping Area

Theatre with full LED feature wall

One Million Pound Art Collection

Dedicated Singles Insides & Balconies

No Tipping required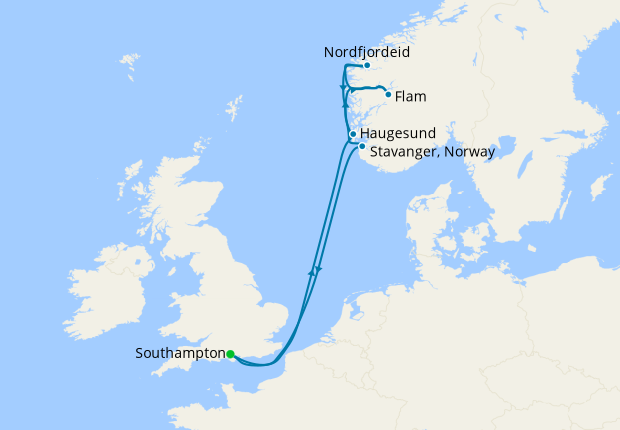 ---
Our Pricing Policy
The Cruise Pro offers our clients a simple price guarantee.
"We guarantee that our prices are the lowest on the market"
Obtain a written quotation from any reputable travel company and we guarantee that we will offer you a price lower than the quotation you have received.