Norwegian Fjords from Southampton – P&O Aurora – 11 September 2024
Norway and the Fjords
The essence of Norway's appeal is remarkably simple: this is one of the most beautiful countries on Earth.
Fjords and mountains. The midnight sun and the Northern Lights. To many, Norway is defined by its natural wonders. If you come here, you'll understand why. Dramatic and diverse, Norway's nature ranges from serene forest-covered hills in the southeast and spectacular fjords and glaciers in the west to Arctic wilderness in the north.
Looking at the map, you'll find Norway on the northern outskirts of Europe – with almost half the country above the Arctic Circle. Known for its fascinating history and many cultural sites, recent years have also seen an increasing interest in sophisticated cities and unique architecture.
Aurora:
Ensuite stateroom accommodation

All meals and snacks onboard

Continental Breakfast in your cabin

West End/Broadway-style shows

Gymnasium, Pools & Fitness Centre

Cinema for the latest feature films

Sports Court and Golf nets

No Tipping required

Adults only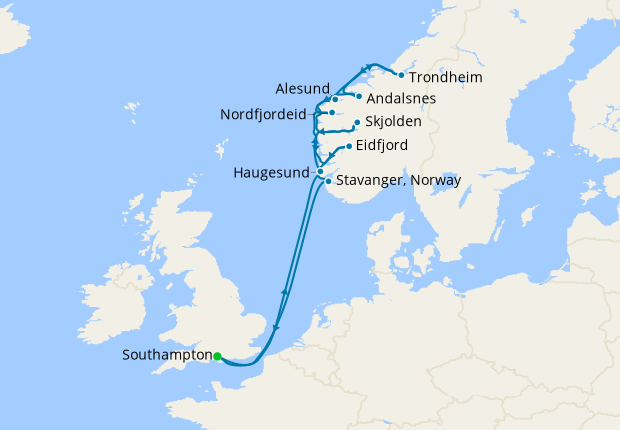 ---
Our Pricing Policy
The Cruise Pro offers our clients a simple price guarantee.
"We guarantee that our prices are the lowest on the market"
Obtain a written quotation from any reputable travel company and we guarantee that we will offer you a price lower than the quotation you have received.